Updates and news Keunju Park
About Keunju Park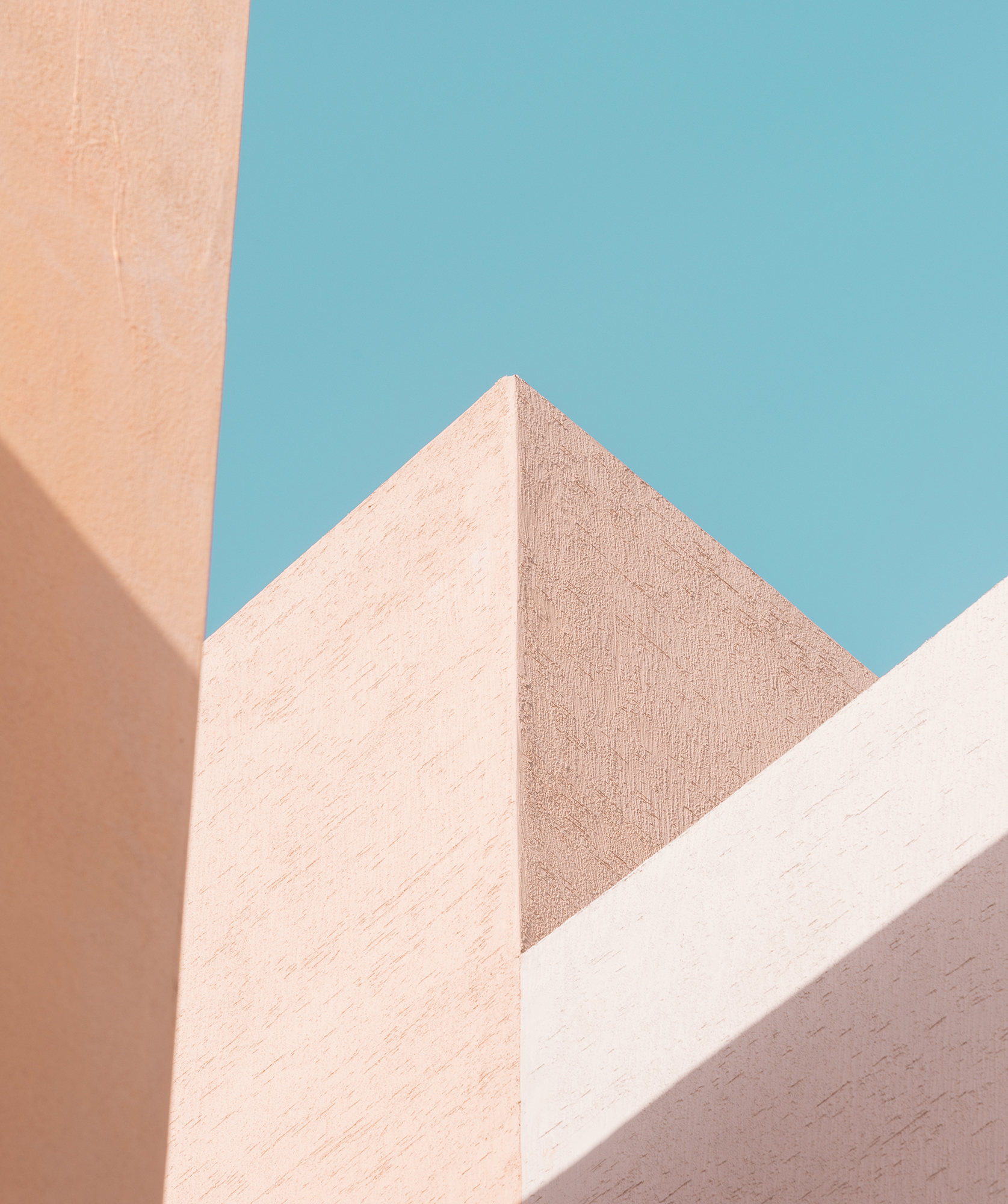 Artist | Keunju Park
Born in Seoul in 1979
Education
2009 Photo and Graduation of Incheon jaeneung University in Korea
Group Exhibition
2018 Seea Seongnam Art Center, Gyeonggido
2019 Cityscapeica Museum of Art, Gyeonggido
2019 cmoma Public Art Together 2015-2018 Gyeonggi Art Museum, Gyeonggido
2020 Neighborhood Art Festival ADM Gallery, Seoul
2020 Art Prize Gangnam Nonhyeon-dong Furniture Street, Seoul
SOLO Exhibition
2022 Real World Wow Gallery, Seoul
2021 Following perspectives adm Gallery, Seoul
2020 IDAD AND THE REAL Stonewall Gallery, Jeju
2019 The Other Side H Contemporary Gallery, Gyeonggido
Project
Village Regeneration Project Public Art (Dongducheon) 2018 Gyeonggi Museum of Art
Events
2022 New Perspectives SAATCHI ART, EXPLORE THE SPECIAL EDITION CATALOG, UK
2020 MINIMALIST PHOTOGRAPHY AWARDS FINE-ART CATEGORY Award, Germany
2020 Art Prize Gangnam Outstanding Works, Seoul
작가 | 박근주
1979년 서울출생
학 력
2009 재능대학교 사진영상학과 졸업
그룹전
2018 seea 성남아트센터, 경기도
2019 cityscape cica 미술관, 경기도
2019 cmoma 공공미술함께할래 2015-2018 경기도 미술관, 경기도
2020 동네아트페스티벌 ADM갤러리, 서울
2020 Artprize Gangnam 논현동가구거리,서 울
개인전
2022 실제의 실재 와우갤러리, 서울
2021 Following perspectives adm 갤러리, 서울
2020 IDAD AND THE REAL(현실이상) 돌담갤러리, 제주
2019 The other side(일상이면) H Contemporary Gallery, 경기도
프로젝트
마을재생 프로젝트 공공미술(동두천 생연동) 2018 경기도미술관
수 상
2022 EXPLORE THE SPECIAL EDITION CATALOGNew Perspectives SAATCHI ART, 영국
2020 MINIMALIST PHOTOGRAPHY AWARDS FINE-ART CATEGORY 입상, 독일
2020 Artprize Gangnam 우수작, 서울
About The Artwork
My work induces conversation and interaction by provoking curiosity and questions. From the question of its existence as a photograph or painting to the question of the authenticity of representation. After all, it offers an opportunity to obtain a new approach towards the natural state and perception. Photography is limited to filming existent matters. Nevertheless, the picturesque output reflects the surreal image of the place or structure. Through this work process, I study the optical illusion dissimilar to the perception of the elements in reality. The awareness of optical illusion and delusion evoke doubt of one-dimensional visuals which leads to the question of the fundamental existence. The question of existence is manifested through the investigation of the fact and truth or aspiration. In this way, my work traces back to the process of searching for essence, source and truth. My interpretation of aesthetics embodies the context of originality.
작업노트
나의 그림은 호기심과 질문을 일으키면서 대화와 소통을 유도한다. 사진인가, 회화인가의 물음에서부터 보이는 것이 진짜일까, 보여지는 것이 실제하는가에 대한 질문까지. 이를 통 해 본연의 상태와 인식은 무엇인가에 대해 새롭게 바라보는 계기를 만들어낸다. 사진은 기본적으로 실제 존재하는 것을 촬영한다는 한계를 가진다. 그럼에도 불구하고 결과물이 회화처럼 보여진다는 이유로 인해 화면 속 장소나 구조물 역시 마치 실제하지 않는 것처럼 느껴진다. 나는 이러한 작업 과정을 통해 현실에 존재하는 것에 대한 인식이 실제와 다른 착시일 수 있음을 탐구한다. 착시, 착각에 대한 인식은 눈으로 보여지는 1차원적인 것에 대한 의심을 불러일으키고 그것은 다시 근본적 존재에 대한 의문으로 이어진다. 그리고 존재에 대한 의문은 결국 사실 과 진리에 대한 탐구 혹은 열망으로 표출되어진다. 이처럼 나의 작품은 결국 본질과 근원, 진리를 찾아가는 과정으로 귀결된다. 나에게 아름다움이란 originality와 맥락이 닿아있다. 한편, 눈으로 보는 것(혹은 가시적으로 인식하는 것)이 어쩌면 진짜 혹은 진실이 아닐 수 도 있다. 또한 누군가 만들어놓은 구조와 틀일지라도 그것을 어떤 관점과 각도로 보느냐에 따라 다르게 보여줄 수 있기에 우리가 사는 세상에는 서로 다른 다양한 시선이 존재함을 이야기하고 싶다.
Artist statement
Artist expresses photography as paintings that create an abstract composition of the everyday spaces to offer audiences with optical illusion experience. By raising a question of a preconceived notion, the artist contemplates the truth of the everyday scenery(environment) or common perspective that we encounter effortlessly. Additionally, the artist reconsiders the delusion, cognition, and awareness in between reality and illusion and explores the nature and truth undistorted by fundamental form, the essence of aesthetics and perspective.
작가소개
사진 작업을 마치 회화처럼 표현해냄과 동시에 일상의 공간을 추상적 구성으로 보여줌으로써 관객에게 착시적 경험을 제공한다. 이처럼 기존의 고정적 관점에 대해 의문을 제기하면서 우리가 아무렇지 않게 맞닥뜨리는 일상의 풍경(환경) 혹은 상식적 관점이라는 것이 진실인가에 대해 질문한다. 그리고 실제와 환영 사이의 착각, 바라봄, 인식에 질문을 던지며 동시에 본질적이며 본연적인 형상과 상태의 아름다움, 관점에 의해 왜곡되지 않는 근본과 진리를 탐구해나간다.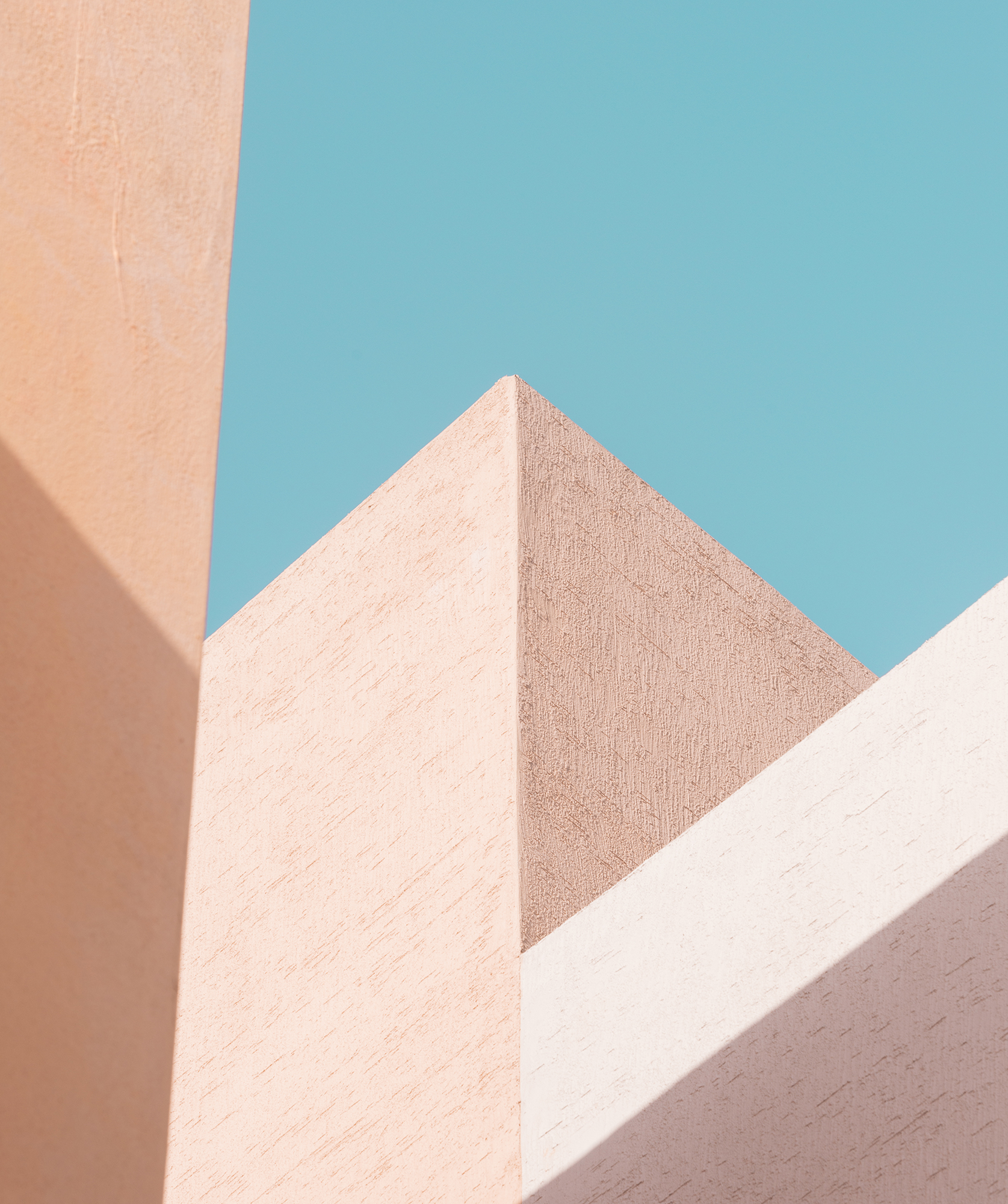 Symmetry1 40x50in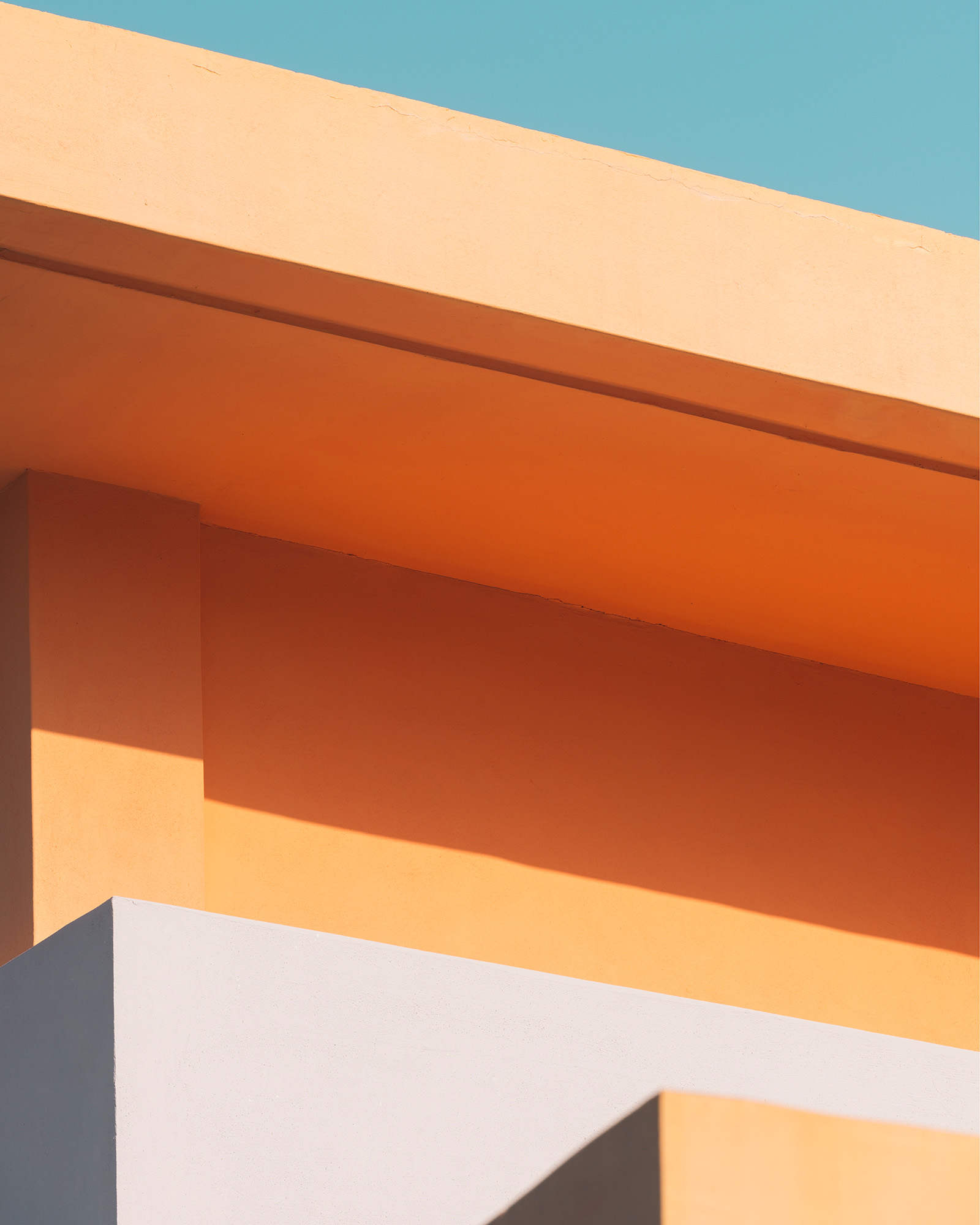 Blocks and blocks 40x50in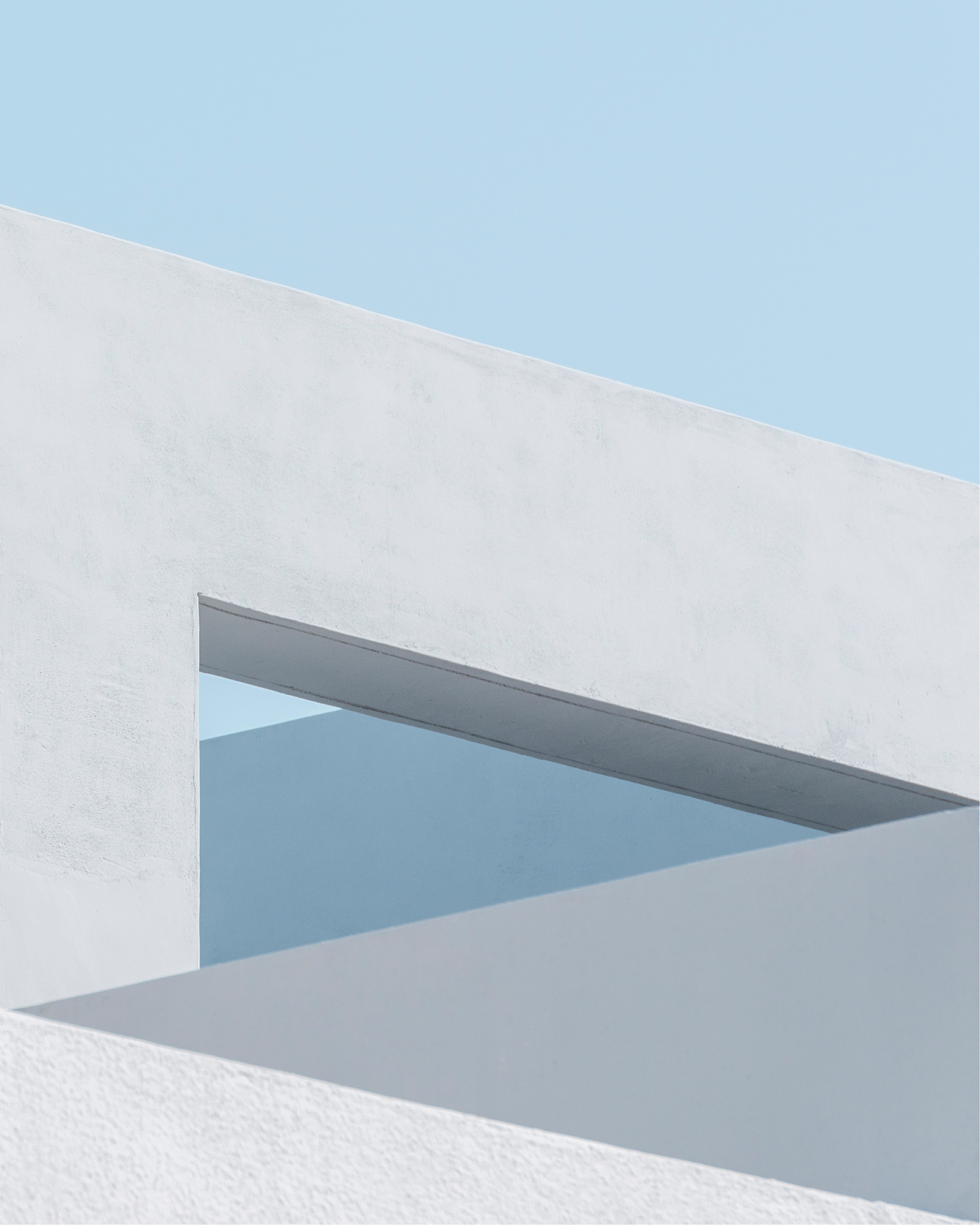 Triangular cross 40x50in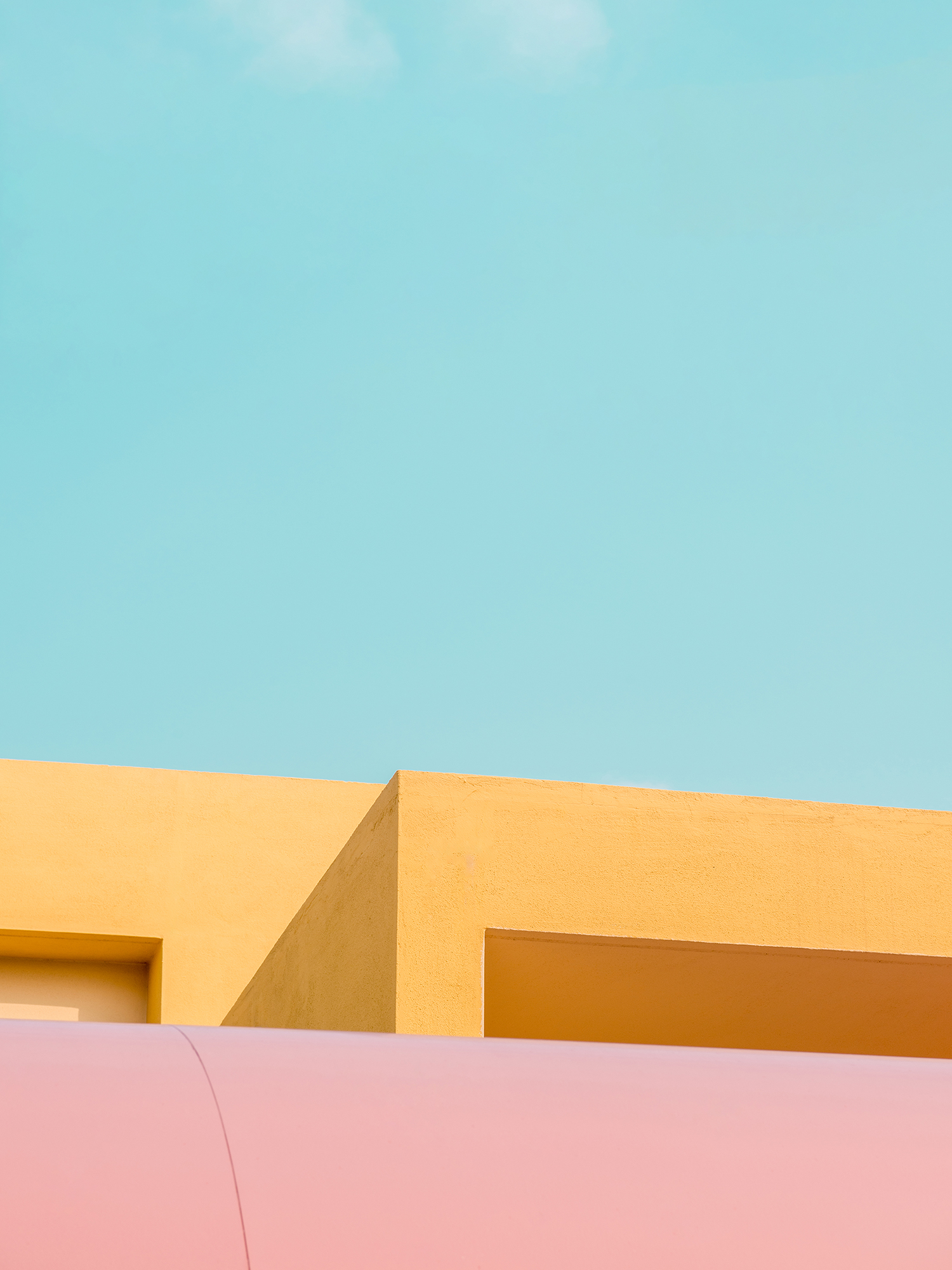 Yellow and pink 30x40in